SUSTAINABLE FISHING:
OUR LIVELIHOOD, YOUR HEALTH.
INCREDIBLY NUTRITIOUS PROTEIN.
OCEANS OF IT.
HOW DO WE OFFER THE CLEANEST PRODUCT ON THE MARKET?
BY MONITORING EVERY STEP OF THE WAY.
SUPPLYING THE PERFECT PROTEIN REQUIRES EXPERIENCE.
WE HAVE OVER A CENTURY OF IT.
HEALTHIER SKIN. HEARTIER BONES. STRONGER HEART.
IT'S GOOD FOR PEOPLE, TOO.
THIS LITTLE FISH CAN SCHOOL AN ENTIRE PLANET
ABOUT NUTRITION.
CERTIFIED SUSTAINABLE. BUT THE TOUGHEST STANDARD
For more than 100 years, Omega Protein has delivered quality ingredients that improve the nutritional integrity of food, supplements and animal feed to allow consumers and their families to live healthier lives with better nutrition.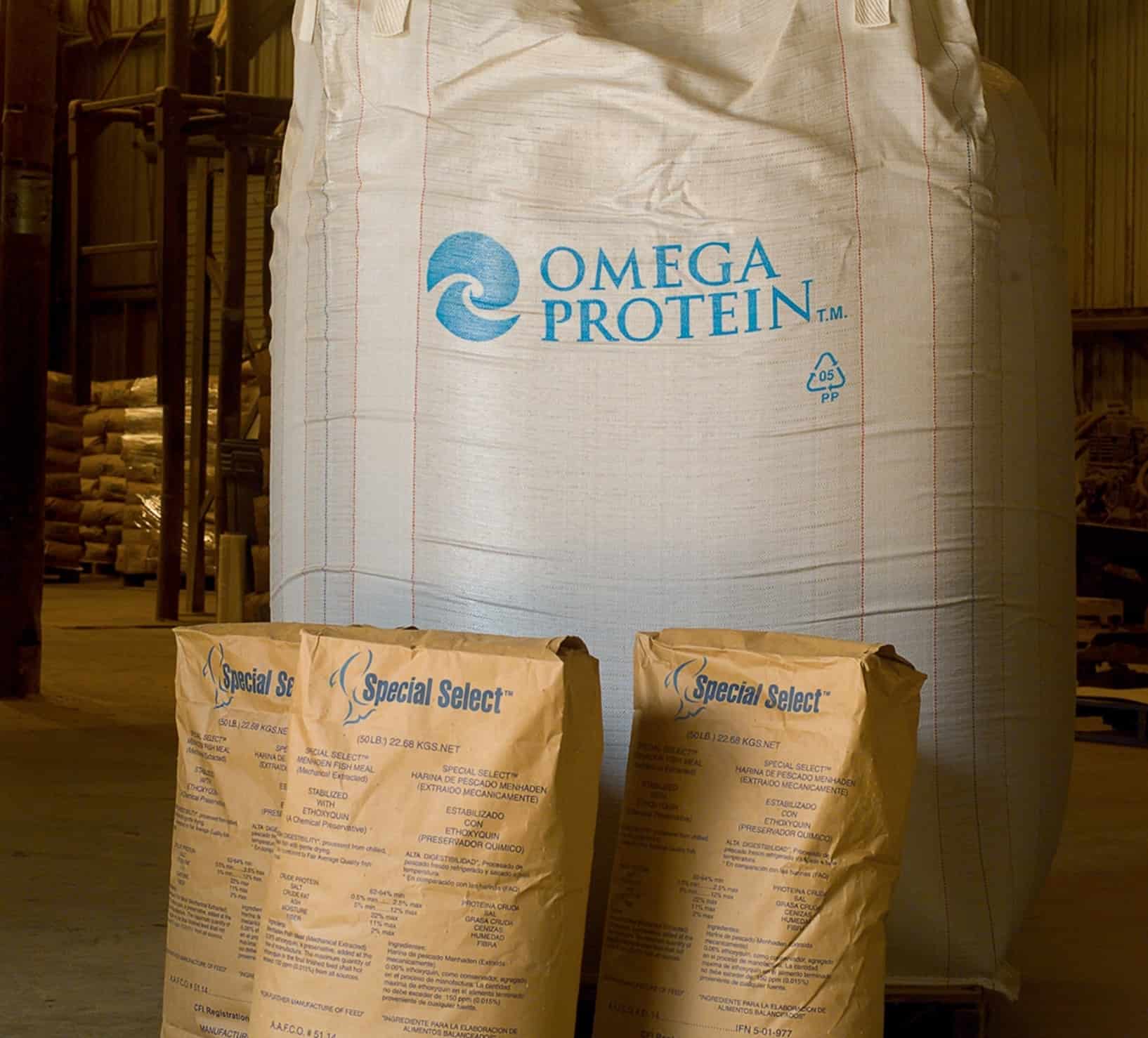 We believe healthy, sustainable ingredients are essential to good health and nutrition, and sourcing quality ingredients is just the responsible thing to do. Throughout our production processes, we monitor and control every step to ensure product integrity, consistent quality, and complete traceability.
This little fish can school an entire planet about nutrition.
LONG BRANCH, N.J. – November 9, 2022 – Today, the Atlantic States Marine Fisheries Commission (ASMFC) unanimously voted to raise the coastwide quota for Atlantic
menhaden to 233,550 metric tons, an increase of 20 percent. Omega Protein supports the Commission's decision, which is backed by the most recent and best available menhaden science.